How To Design A Festive Christmas Table?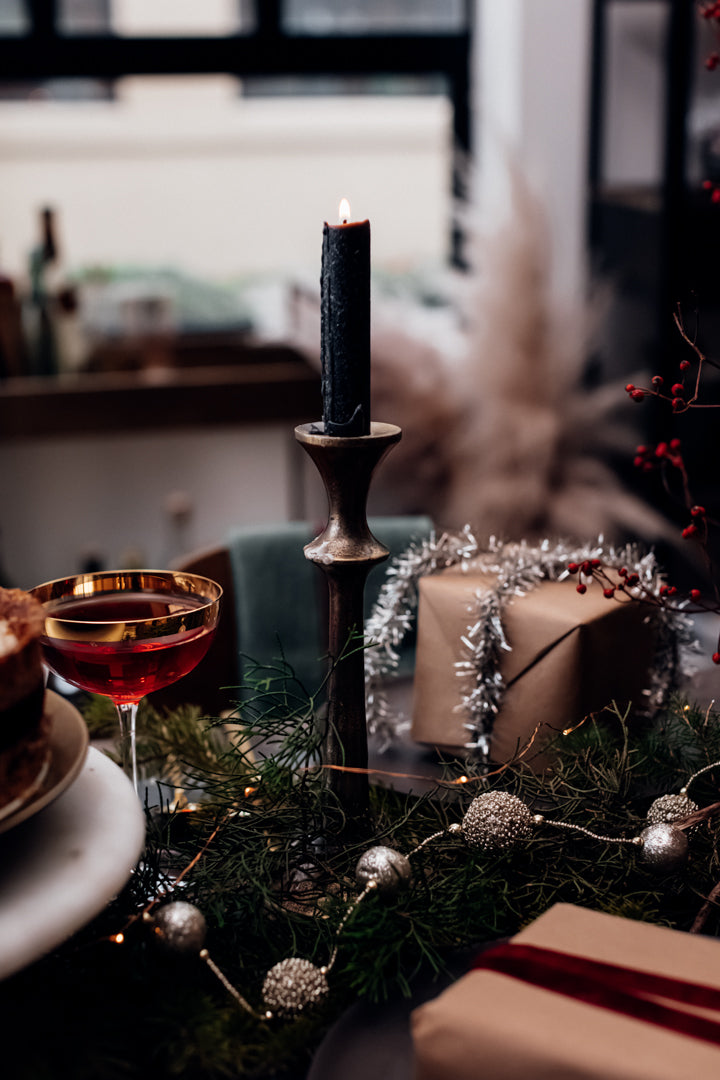 " The holiday season is my favorite time to bring cheer into my home with inviting and cozy decorations. Whether you leave a tree up from Thanksgiving to New Year's Day, or you just spruce up your space on Christmas, use these tips to decorate a warm and festive Christmas table for your holiday meal this year. 
Tips for Designing a Beautiful Christmas Table
An inviting and show-stopping Christmas table design doesn't have to take hours or cost a lot. With these simple tips, you can build a beautiful indoor scene easily and without spending much. After all, the most important thing about creating this beautiful space is to spend time in it with the people you love.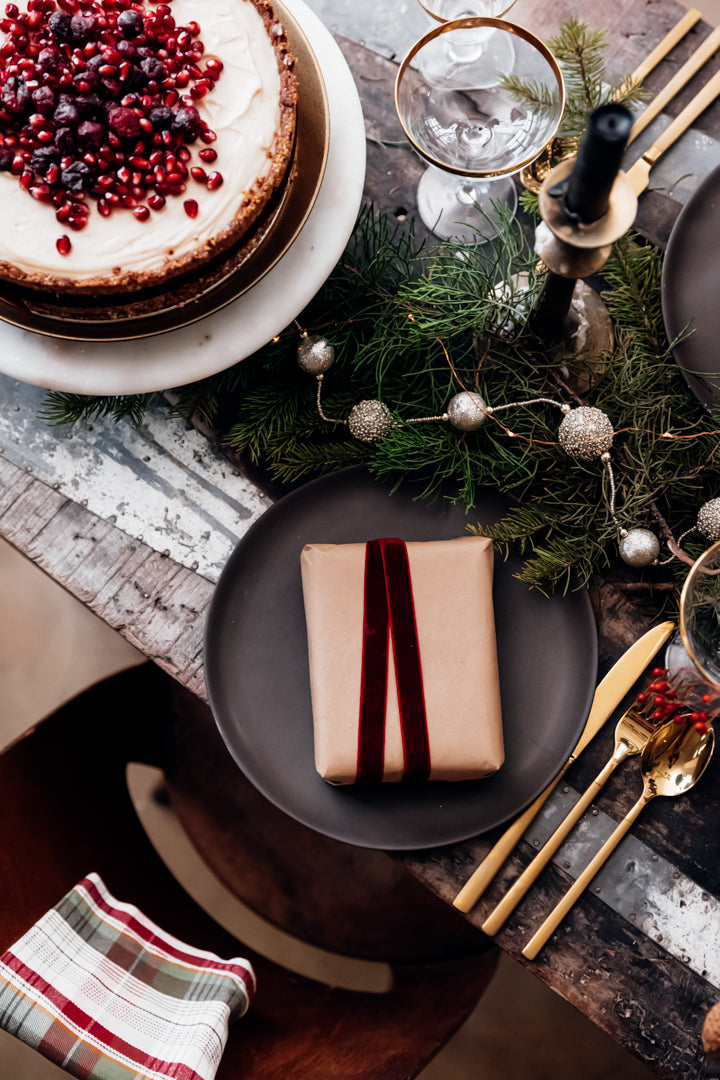 Start with a Centerpiece
I like to build my table outwards from a centerpiece. That way, I can use one grounding item to dictate the other colors and textures I'll include in the table. For the holidays, I like to bring a bit of the season into the room. Even in winter, when leaves and flowers might not be super green or colorful where you live, there are plenty of beautiful items to find in nature. 
Take a walk in the woods or visit your local flower shop (I always head to Selva Floral in Portland) to put together a natural centerpiece. For a festive angle, add green and red items like soft mosses and bright berries. And don't be afraid to go big! Give the height and width to your centerpiece to create a sense of generosity on the table.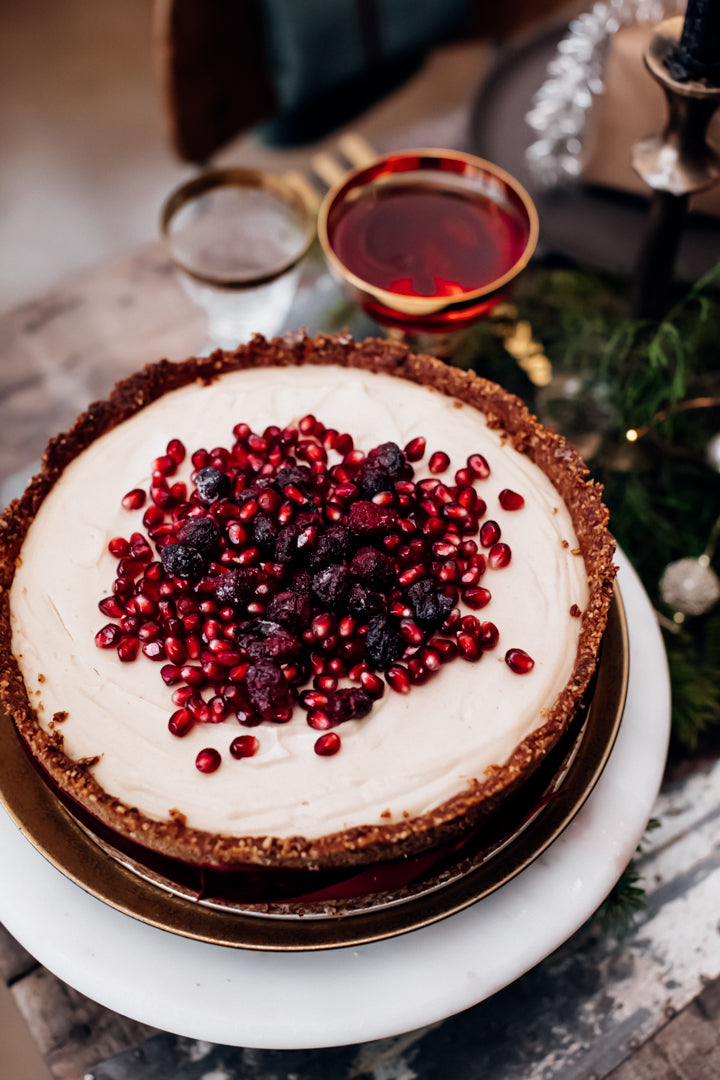 Set Place Settings
One of my favorite ways to set the table on Christmas is with wrapped gifts. They don't have to be fancy or large, but the simple act of wrapping a personalized present for a loved one at her place around the table is a warm way to invite them to sit. This is an especially nice gesture if you're gathering for Christmas breakfast over slices of freshly baked Cranberry Coffee Cake.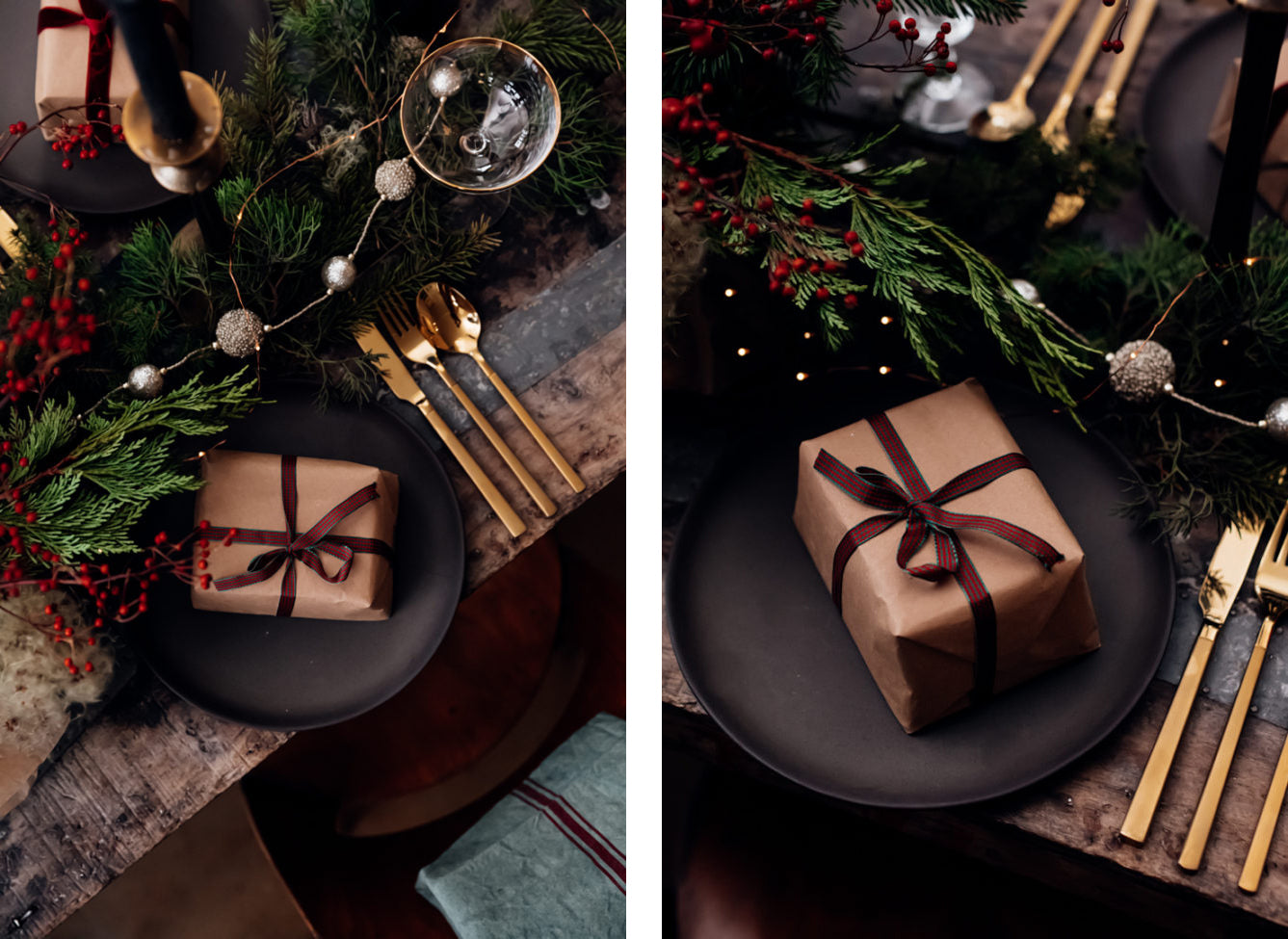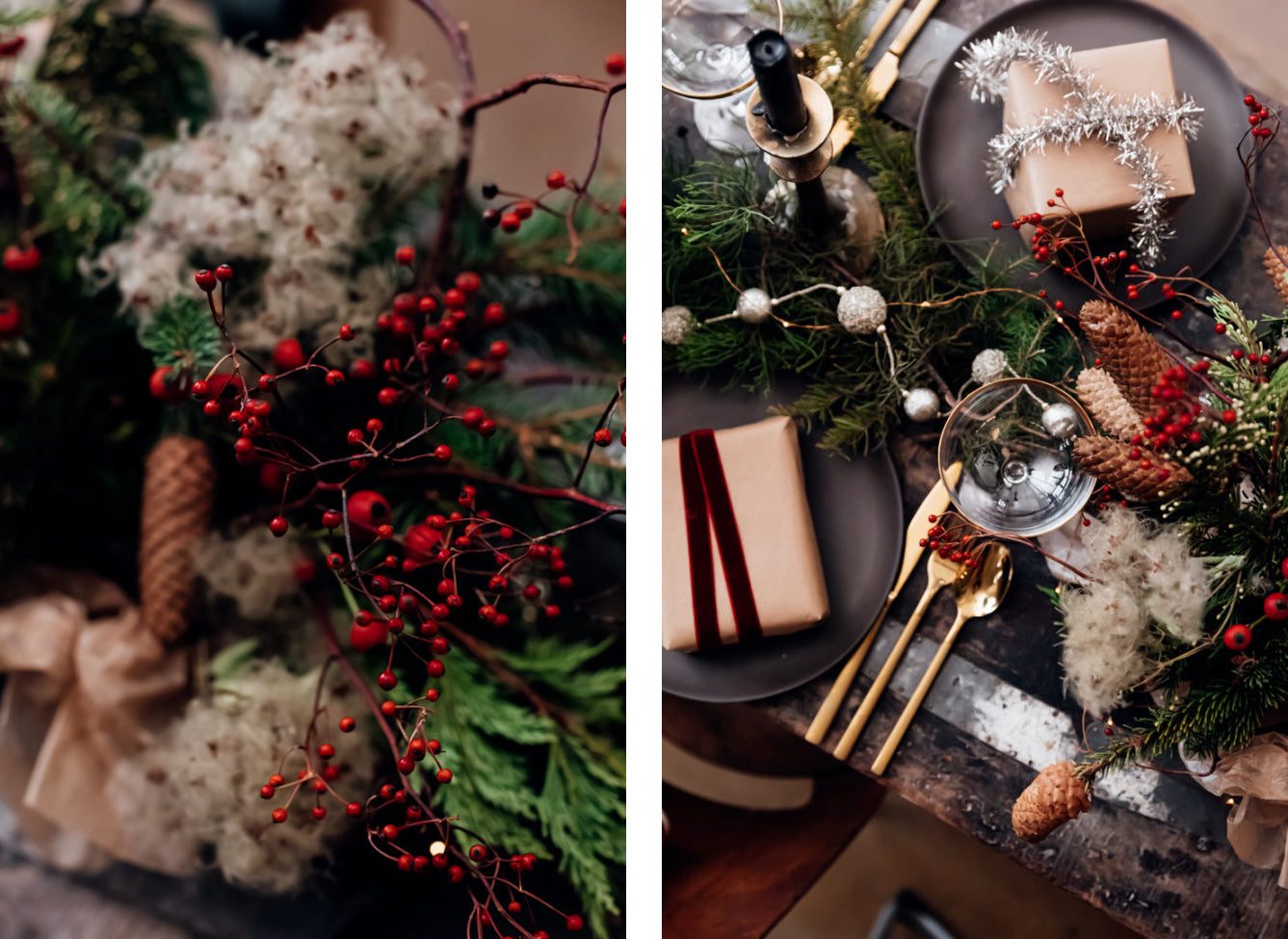 It's About the People
Whether you're dressing up your space for a family breakfast in pajamas or a formal dinner, the holidays are an excellent time to incorporate a beautiful table setting into your traditions. From simple to extravagant, creating a space that's thoughtful and beautiful can add an extra touch of joy and help make memories that last forever.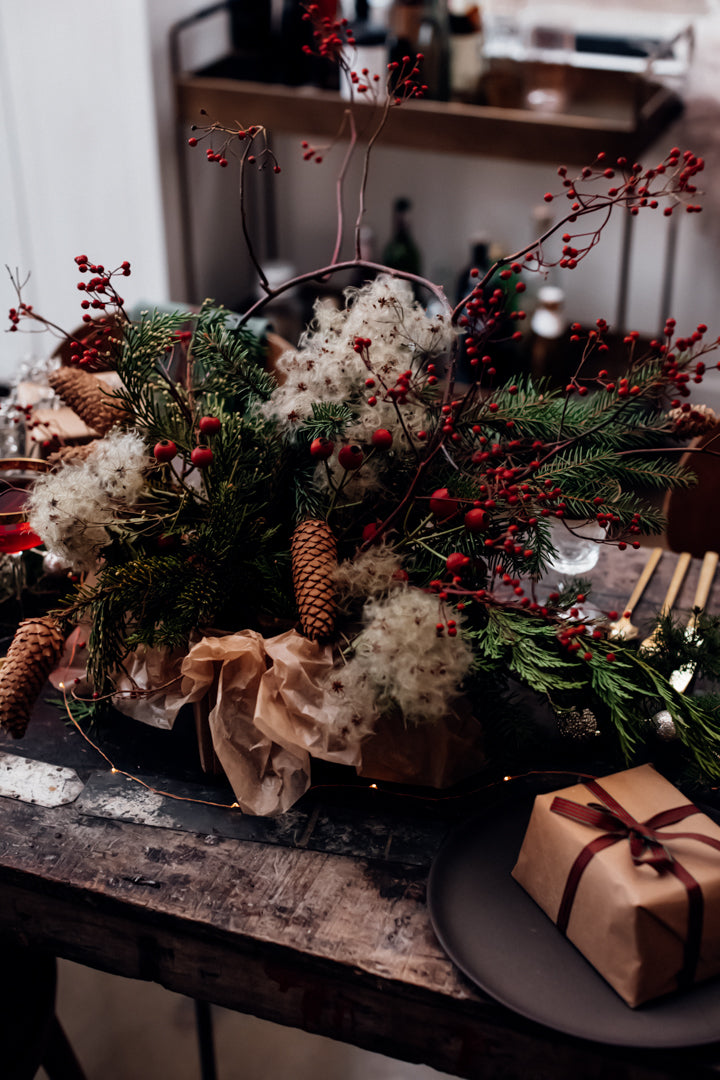 Leave a comment